Explore California's Best Beaches by Region
Humboldt County
Mendocino County
Sonoma County
Marin County
San Francisco County
San Mateo County
Santa Cruz County
Monterey County
San Luis Obispo County
Santa Barbara County
Ventura County
Los Angeles County
Orange County
San Diego County
COVID-19 Outbreak Beach Closures
During the COVID-19 outbreak many beaches in California are closed. Check with local authorities about the status of beaches in your area.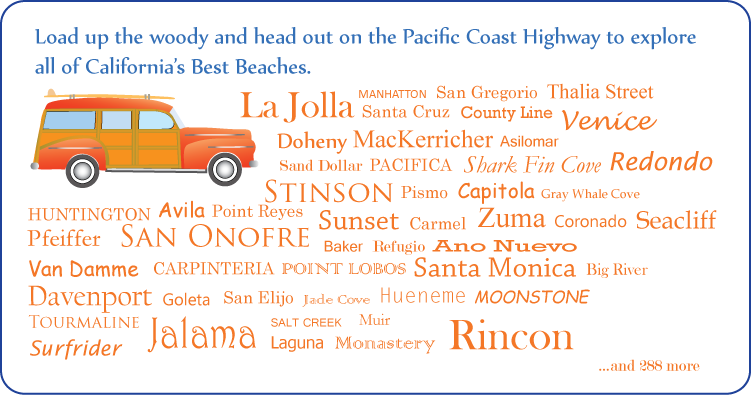 For every Featured Beach, find . . .
Complete details of beach attractions, facilities, hours, parking, and fees
Custom beach maps showing key roads and parking, beach photos
Information about beach activities such as surfing, fishing, volleyball, Junior Lifeguards, wildlife, and tide pools
Nearby lodging, camping, and local RV parks
Beach events and nearby points of interest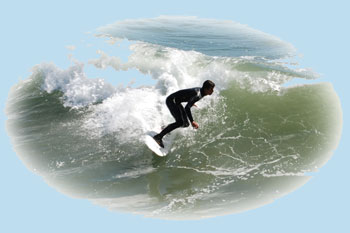 Ocean Safety
Conditions along the coast can vary greatly from day to day. Always check with local officials that the conditions at the beach are safe for your planned acitivities. Learn more about Ocean Safety below.
Ocean Safety
California State Parks and Recreation cautions that "large surf, cold water temperatures, backwash, sudden drop-offs, pounding shorebreak, and dangerous rip currents can turn what seem like safe activities such as playing near the surf line, wading, or climbing on rock outcroppings, deadly."
Learn more about ocean safety at CA State Parks: Ocean Safety
Search This Site