Salt Creek Beach Surfing
Salt Creek Beach is one of the leading surfing destinations along the Orange County coast.
Among the favorite surfing spots at the beach are Salt Creek Heroins at the north end at Monarch Beach, Gravels, Middles, and the Point. Heroins is a point break that is rarely working. It's best for experienced surfers. Rocks are a hazard.
Caution: Check with rangers or lifeguards that conditions are safe for your planned activities.
Gravels is a little distance north of Bluff Park. Gravel's powerful waves attract a lot of experienced and competitive surfers. Like all the other spots at Salt Creek, it is very crowded.
Middles, as it name says, is in the middle between Gravels and the Point. Waves break right and left on the beach, best at high tides. It, too, is always very crowded.
At the Point between Salt Creek and the Strand experienced surfers ride the left-breaking waves. Local surfers are almost always here when the waves are up.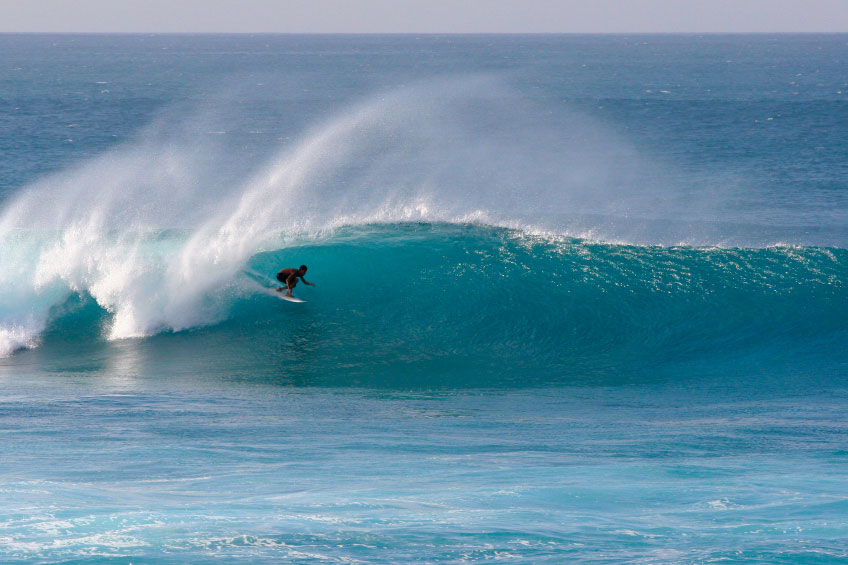 Salt Creek Beach
2018 Surfing and Paddleboard Competitions
Surfboard and Stand-Up Paddleboard Sales
Jack's Surfboards
Sales of surfing apparel, boards, wetsuits, accessories
34320 Pacific Coast Highway, Dana Point, CA
Jack's Surfboards
Infinity Surfboard Co.
Sales of surfboards, stand-up paddleboards, wetsuits, clothing, surfing accessories
24382 Del Prado, Dana Point, CA
Infinity Surfboard Co.
Killer Dana Surf Shop
Sales of surfing apparel
24621 Del Prado, Dana Point, CA
Killer Dana Surf Shop
Salt Creek Beach Tide Pools
Locals know that Salt Creek Beach and neighboring Strand Beach are great places for tide pool explorations. Some of the best tide pools at Salt Creek Beach are at the north end. Explorers will find a few small caves along the base of the cliffs. Another good spot for tide pools is along the foot of the cliffs south of Bluff Park. Farther south tide pools are located near the Point and about the middle of Strand Beach.
All of the tide pools along Salt Creek Beach and Strand Beach are part of a California State Marine Conservation Area. Visitors may not disturb or collect anything in the tide pools. That includes the collection of rocks and shells. Visitors are advised to tread lightly in the tide pools, avoiding stepping on any of the tiny, well-camouflaged creatures.