Sunset State Beach Camping
At one time camping was allowed along the lower sand dunes next to the beach where picnic tables are found today. The campgrounds were moved up onto the bluff to protect the fragile beach environment and to provide many more sites for the public.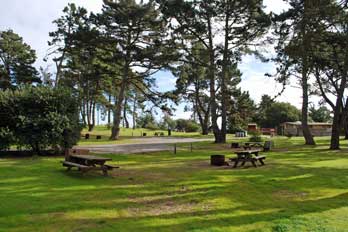 Advice from Previous Campers
Overnight Dew: Overnight condensations settles on everything in your camp. Bring rags to wipe down chairs and table or cover at night.
Bring a kite.
Favorite Campsites: 25 - 37, 73 and 75
Showers: Bring quarters for showers.