Nearby
Activities and Events
Surf City Marathon
February 4, 2018
Marathon and Half Marathon along Pacific Coast Highway past Huntington Beach and Bolsa Chica Beach
Full marathon starts at 6:30 AM, half marathon at 7:45 AM
Estimated entries: 20,000
Surf City Marathon
Huntington Beach Wetlands
118 acres of wetlands along the inland side of the Pacific Coast Highway between Newland St. and the Santa Ana River. Visit Talbert Marsh via a multipurpose trail, view 75 different species of birds.
Open 5 AM to 10 PM
The Huntington Beach Wetlands Conservancy
Huntington Beach Concours d'Elegance
June TBA, 2018
Huntington Beach Central Park
Domestic, British, European, and Asian automobiles, vintage to modern
Huntington Beach Concours d'Elegance
International Surfing Museum
411 Olive Ave.
Huntington Beach, CVA
Open daily, hours vary but always open by noon
International Surfing Museum
Surfin' Sundays Concert Series
Free shows featuring surfing bands at International Surfing Museum or Pier Plaza, Huntington Beach
Runs late April through September
Main PCH - Huntington Beach
Surf City Nights
Tuesdays, year-round
5 PM to 9 PM
Huntington Beach
Street Fair and Farmers' Market
Food, merchants, live entertainment
Surf City Nights
Books of
Interest for Huntington Beach
Huntington Beach Surfing
Huntington Beach surfing is world famous. The sheltered beach-breaks on either side of the pier attract surfers from around the country. Consistent, quality waves make it the destination for surfing competitions year-round. Other hot spots at HB are the cliffs around the end of Golden West Street and south of Beach Boulevard. Expect crowds near the pier, lessening as you move away north or south.
Caution: Check with rangers or lifeguards that conditions are safe for your planned activities.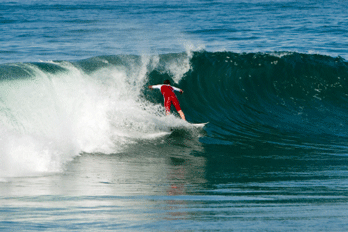 Surfing Competitions at Huntington Beach
US Open of Surfing, held in late July and early August. The annual competition, part of the Association of Surfing Professionals World Tour, features expert surfers from around the world in Men's, Men's Jr. Pro, Women's, and Women's Jr. Pro categories. The competition also includes skateboarding and BMX. The event draws huge crowds to Huntington Beach for the week of competition.
American Pro Surfing Series, held in mid-January 2017. Competitors included women and men surfing professionals along with young amateurs. The event drew popular surfers such as Brett Simpson, Huntington Beach native Kanoa Igarashi, Newport Beach's Kaleigh Gilchrist and Victor Done.
Surf Lessons and Camps
Banzai Surf School
Expert instructors teach both group and individual lessons for all ages and skill levels. Banzai Surf School's summer camp is designed for children ages 8 and older. They meet four hours a day, Monday through Friday. The camp runs from June through August. For both camp and lessons, full length wetsuits are provided.
Banzai Surf School
HB Surf School
Former professional surfer Bill Sharp manages the HB Surf School which provides surfing lessons at Huntington Beach. They meet in the Beach Service Center just south of the pier. They offer private and group lessons, including a 4-lesson Learn to Surf Program. Their Surf Camp is designed for surfers 8 years and older. The week-long sessions meet Monday through Friday from 8:30 AM to 11:30 AM. 2014 dates begin mid-June and run through August.
HB Surf School
Zack's Surf Lessons
Zack's surf shop rents and sell surfboards, bodyboards, and wetsuits along with other beach items. Surf lessons are offered to anyone age 4 and older. They have private, semi-private, and group lessons. Each lesson includes wetsuit and board rental (for the whole day) along with an hour of instruction.
Zack's Surf Lessons
City of Huntington Beach Surf Lessons
The City of Huntington Beach offers surfing lessons for those 10 years to adult. Check the recreation listings in their Recreation Guide: HB News and Publications - click on Sands Recreation Guide for the current issue.
Beach Rentals
Zack's Beach Concessions and Catering
A landmark at Huntington City Beach, Zack's surf shop is located near the foot of the pier. They have a wide variety of items for rent that are great for the beach.
Bikes for children and adults, pedal carts
Surfboards, bodyboards, skimboards, wetsuits, and flippers
Beach chairs and umbrellas
Rollerblades (inline skates)
You can also purchase all kinds of items from sun block to swimsuits. Their extensive food menu includes hamburgers, chili dogs, fried shrimp, burritos, and fish and chips.
DING DRx
Surf equipment rentals, including soft top surfboards, hard surfboards, body boards, and wetsuits. Surfboard repairs and sales, fins, traction pads, sandals, and everything else for surfing.
311 5th Street, Huntington Beach, CA
DING DRx
Educational Trips to
Huntington State Beach
California State Beaches offer two educational programs for student groups in grades K-12. The Marine Debris and Recycling Program and the Aquatic Safety and State Park Careers Program are available if arranged ahead of time. They also offer a Lifeguard Headquarters Tour. School groups participating in these programs can park for free, but they do ask a $1 per student donation.
California Parks and Recreation Education & Tours
Huntington Beach Trail
The Huntington Beach Trail is a paved, multi-use pathway that extends 7½ miles from the southern end of Huntington State Beach north to Bolsa Chica State Beach. Cyclists on the trail must observe the 5 MPH speed limit. Many walkers enjoy taking the one-way jaunt along the trail and then returning via the OCTD Bus #1 which runs regularly along the Pacific Coast Highway.
Huntington Beach Volleyball
Twenty sand volleyball courts are located on Huntington City Beach, most immediately south of the pier. Look for other courts farther south all the way to Beach Boulevard. At Huntington State Beach courts are found near the Magnolia Street entrance and Brookhurst Street entrance. The AVP Pro Volleyball Tour tournament is usually held at Huntington Beach in August.
Volleyball Lessons
HB SANDS - 6 to 10 week long classes on the north side of the Huntington Beach Pier. Beginner skills classes for adults and intermediate skills classes.
HB News and Publications - click on Sands Recreation Guide for the current issue.
Kites on the Beach
Flying kites is a popular activity at Huntington City Beach. The Kite Connection, located on the pier, carries a variety of kites for sale. They have single line kites appropriate for everyone from beginning to advanced flyers. They also have spinners, dual line kites, and every configuration you can imagine from dragons to sharks, from pirate ships to mermaids.
Kite Connection
Since kites can stress endangered birds that nest on the southern end of the state beach, check with park rangers about appropriate areas for kites before launching on the state beach.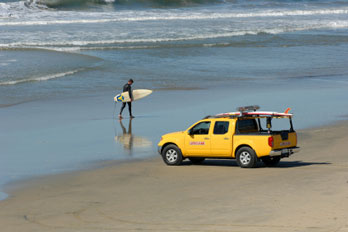 Picnic Areas at Huntington State Beach
Huntington State Beach has a number of covered and open picnic areas along the length of the beach. Unless reserved, the picnic areas are first-come, first served. Most picnic areas have BBQs. The 200 fire pits on the sand are all first-come, first-served and available from 6 AM to 10 PM.
Huntington State Beach has 6 picnic areas with ramada suns hades which may be reserved ahead of time for small groups. Each area has 2 picnic tables and BBQs. Two are located near the Brookhurst entrance and four by the Newland entrance. Rental fees range from $50 to $150 per site.
Huntington State Beach Event and Picnic Reservation Information
Huntington Beach Pier
The Huntington Beach Pier serves as the focal point for Huntington City Beach. The pier is open from 5 AM to midnight. At the far end of the Pier is Ruby's 1950's style diner, serving breakfast, lunch and dinner. Two floors of dining room with windows overlooking the ocean.
The prominent Lifeguard Tower Zero stands out near the shore end of the pier. Inside are a first aid station, emergency communication facilities, and large observation windows.
Farther out, The Surf City Store sells beach-style clothing and novelties. The Kite Connection has a great inventory of kites of all styles. Let's Go Fishin' bait and tackle shop keeps anglers in good supply, as well as providing a variety of items for everyday beach-goers such as snacks, beach gear, and beverages. Public restrooms are located directly across from the bait shop.
Fishing out on the pier is good for guitarfish, yellowfin croakers, corbina, surfperch, bonito, stingrays, sharks, and California halibut, along with an array of other species. There are lights for night fishing and fish cleaning stations.
All-Inclusive Playground
In 2018 Huntington Beach opened its new All-Inclusive Playground designed to be accessible to all children, whether they have disabilities or not. The pirate-themed playground has structures accessible to those in wheelchairs and rubber surfaces meeting ADA standards. The playground is north of the pier near 9th Street and the Pacific Coast Highway.
Huntington Beach Junior Lifeguards
The Huntington Beach Junior Lifeguards program, known as one of the best in the country, teaches physical fitness, ocean and beach safety, various water skills, respect, and discipline. Activities include lifesaving techniques, board surfing, volleyball, bodysurfing, swimming, and field trips.
Participants are divided into three age groups, 9-11, 12-13, and 14-17. Prospective participants must be able to swim 100 yards in 1 minute and 50 seconds or less and also swim underwater for 10 years and tread water for 5 minutes. Tryouts are held in May. Morning and afternoon Junior Lifeguard sessions run Monday through Friday from late June through mid-August.
Huntington Beach Junior Lifeguards