Morro Bay Beach Events
Morro Bay Kite Festival
Last Weekend in April
Morro Bay Beach
Every year the Morro Bay Kite Festival is held on the last weekend in April at Morro Beach. Admission and parking are free. The event brings individuals, families, and all generations together to enjoy kite flying in the wonderful natural environment around Morro Bay.
Morro Bay Kite Festival
Miracle Miles for Kids 10K Walk/Run
April 21, 2018, Morro Bay Beach
The Family Care Network's 2016 Miracle Miles for Kids Walk/Run will begin at 8:30 AM. The course follows the water's edge from Morro Rock north to the Cayucos Pier. At the conclusion of the event participants enjoy a post-race party with music, food, activities, and the awards ceremony.
Donations to the event go toward Family Care Network's mission to benefit foster and high-needs children and their families on the Central Coast.
Miracle Miles for Kids
Rock to Pier Run
July 14, 2018 Morro Bay Beach
Morro Bay Parks and Recreation and other organizations sponsor the annual 6-mile Brian Waterbury Memorial Rock to Pier Run from Morro Rock north to the pier at Cayucos Beach. Festivities follow the run.
Rock to Pier Run
Morro Bay Harbor Festival
October TBA, 2018, Embarcadero, Morro Bay
Commercial Fishermen's BBQ, beer and wine court, entertainment, Marine Educational Interpretive program, a sand sculpture spectacular, Kids' Carnival Cove, - there's something for the whole family at the huge Morro Bay harbor Festival.
Morro Bay Harbor Festival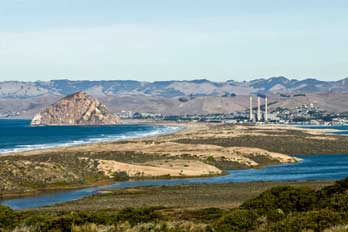 Moro Bay Junior Lifeguards,
Ages 9-16
Every summer Morro Bay Parks and Recreation offers its Junior Lifeguards program. Junior Lifeguards teaches children how to deal with various water safety situations. The program consists of day camps (usually lasting three weeks) that provide instruction in first aid, CPR, ocean safety, rescue techniques, surfing and bodyboarding.
Pool Program
Morro Bay Junior Lifeguard Program begins in June with a one week pool program for first time participants. During the week participants will develop their swimming skills and build their understanding of the beach environment. This week is at Hardie Pool, Hardie Park and Cayucos Beach.
All participants in Junior Lifeguards must pass a swim test in May before joining the program. The program runs from 9:00 AM to 2:00 PM during two 3-week sessions.
Morro Bay Parks and Recreation Junior Lifeguards
2017 Junior Lifeguard Schedule,
Ages 9-16
Session I - June 26 - July 14, 2017
Session II - July 24 - Aug. 11, 2017
Cost: $325 per session ($305 for 2nd child)
Morro Rock Beach Camps
Morro Bay's Recreation & Parks Department sponsors a week-long summer beach camp for children 8 - 16. The camp helps children develop bodyboarding and surfing skills and increase their confidence in the ocean.
Four sessions are held each summer, 9:00 AM to 12 Noon.
Morro Rock Beach Camp